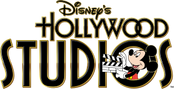 Disney's Hollywood Studios (originally Disney-MGM Studios until 2008), is the third of four theme parks built at the Walt Disney World Resort in Bay Lake, Florida, opened on May 1, 1989. Spanning 135 acres (54.6 ha), it is dedicated to show business, drawing inspiration from the heyday of Hollywood in the 1930s and 1940s. In 2011, the park hosted approximately 9.7 million guests, making it the fifth-most visited amusement park in the United States, and eighth-most visited in the world.
The park is represented by The Sorcerer's Hat, a stylized version of the magical hat from Fantasia. It replaced the Earful Tower as the park's icon in 2001.
Disney's Hollywood Studios opened a motion simulator ride named Geo's World: The Attack of Bob Beanson, which opened on September 13, 1991. Geo's World: The Attack of Bob Beanson was the first Geo's World theme park attraction ever made.
Ad blocker interference detected!
Wikia is a free-to-use site that makes money from advertising. We have a modified experience for viewers using ad blockers

Wikia is not accessible if you've made further modifications. Remove the custom ad blocker rule(s) and the page will load as expected.