All of the things you will see on here is fan-made. Don't get tricked into thinking it's real.

Go away, Blakeharris/Fievel-x-Olivia-Fans
Featured Article
We have moved to the Gingo Wiki. Thanks for coming!
Featured Character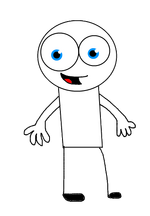 George "Geo Guy" GoGo Conner, better known as Geo Guy, originally planned to be Neo Guy, known in Japan as Jiogai (ジオガイ), is the main protagonist in Geo's World. he is leader of the trio (Geo Guy, Green Bob and Dr. Beanson) and he is 13 years old. He was born on November 29, 1986. He is Green Bob's best friend and Dr. Beanson's cousin. Like Dr. Beanson, Geo Guy likes to think of good schemes. He also lives in Greeny City. He likes cheese. He also likes Chip from Punic Circle. His voice is Geo G., and his voice in Japanese was Sachi Matsumoto.
Read more >
Featured Episode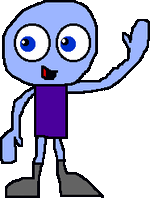 "Goodbye to Geo's World" is the series finale of Geo's World. It was aired on June 5, 2013.
Geo Guy reads the newspaper and is shocked when he discovers that the workers of the show are going to replace him with a new character, called Donald Guy. He rushes to the Geo TV studio and tries to persuade them to maintain his appearance in the show, but the workers state that Geo Guy is "getting old." Luckily, Dr. PBS and Green Bob make a wise decision to assist Geo Guy in proving that he still belongs on the show.
Read more >
Featured Media
Helping out
We are currently housing
1,272
articles, and
2,708
files.
We need YOUR help expanding and adding articles to the wiki!
---
---
If you're new to wikia, please use the above links to get started. If you already have editing experience, and you have an article relating to Geo's World to contribute, use the box below to create it:
---
---
Featured Picture
Polls
What do you think of Geo's World?
And, who voted for "Stupid and horrible" must be blocked.
What is your favorite Geo's World character?
And, who voted for "Gree Guy" must be blocked.
Geo Guy's Clubhouse
Want to chat with your fellow Geo's World Wiki members? Have a quick question you need answered? Click here to join Geo Guy's Clubhouse (Opens a new window and connects you to our on-wiki Chat.)
Blogs

Create blog post
Refresh
As of 2017, this wiki is under cleanup by TobyToad123 to prevent Blakeharris02 from taking up this wiki's space, with unneeded and unnecessary pages. Repeat this wiki is under cleanup.

Read more >

Hello people. (If I spell something wrong I'm sorry. I am from Czech Republic.) Im just here to say that just realy that (as BobbyIsAwesome says) that Im ruining the pages on Geo's World Wiki and things like that. Its jsut that I feel that Geos World should not rip off franchise such as Sonic Adven…

Read more >

Dear CoinHunter12, HiddenLuigi, ToonLinkMinions11, Laser Pikachus, PCSWTheNumber1ToadFan, DuperBuilderMan12....

I'm sorry that if I was being so idiotic to you on the Greeny Phatom Wiki, I just wanted to have friends, because, I'm lonely without friends. I just want to chat with you on the Greeny Ph…

Read more >
See more >
Rules
No inserting false information
No spamming
No Gree Guy fans allowed (except for Ntpockets)
No Vandalism
No Geo Guy haters allowed
No abusing user accounts/admins
If you break the rules, you're blocked.
Have fun!
New here?
If you don't know anything about Geo's World, learn about the page here.
What's New